desba Trading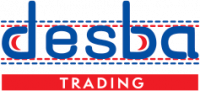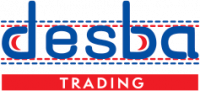 desba Trading from Nidderau:
wir sind im Maschinenhandel tätig. Als international agierendes Handelsunternehmen mit weltweit vernetzten Partnern sind wir Ihr spezieller Ansprechpartner für gebrauchte Werkzeugmaschinen, die allesamt gut erhalten und geprüft sind.

Unser Team, die Ihnen durch ihr Know-how im Bereich Gebrauchtmaschinen kaufmännisch und technisch jederzeit eine auf Sie optimal angepasste Lösung anbieten können.
Mr Batuhan Beren Yilmaz
Im Hofgarten 6
61130 Nidderau
Germany
Hessen
---
further legal information
desba TRADING

Inh. Batuhan Yilmaz

Im Hofgarten 6

D-61130 Nidderau
Discover more used machines
This dealer has been successfully verified and was awarded the Machineseeker Trust Seal.
Current classifieds & top offers:
Send inquiry to desba Trading:
Used machines in the categories of:
More classifieds & machinery offers:
---
---
---
---
---
---
---
---
---
---
---
---
---
---
---
---
---
---
---
---
---