Double Mitre Saw

Elumatec

DG 244 - 5 Axis
Fixed price plus VAT
42.500 €
Year of construction
2003
Location
Kirk Sandall Ind Est, Sandall Carr Road 2, DN3 1QL Doncaster, GB
MACHINE DATA
Machine type:

Double Mitre Saw
Manufacturer:

Elumatec
Model:

DG 244 - 5 Axis
Year of construction:

2003
Condition:

refurbished (used)
PRICE AND LOCATION
Price:

42.500 € Fixed price plus VAT
Location:

Kirk Sandall Ind Est, Sandall Carr Road 2, DN3 1QL Doncaster, GB
LISTING DETAILS
Listing ID:

A6473860
Update:

26.11.2021
DESCRIPTION
Due to be renovated by Spring 2022, place a deposit down now to reserve your refurbished Elumatec DG 244 double mitre saw, 6m in length, with e550 controller.

The images shown are of the latest DG 244 we recently completed, whilst a video is available upon request via WhatsApp.

This is a top of the range machine and according to the elumatec website* the machine has the followiing capabilites:

"The universal pivoting and tilting of both saw heads allows cutting of high and wide profiles as well as compound mitres.
B03eq0iyue

The well-proven elumatec principle of "sawing from below" enables optimum loading and unloading of profiles by freely accessible support table areas.


Technical information:

Minimum cutting length: 375 mm at 90° and 45°

Pivoting range inwards: pneumatically 90° - 45 (manually up to 22.5° inwards and up to 140° outwards with digital display)

Tilting range inwards: pneumatically 90° - 45 (intermediate angles manually adjustable with digital read–out display and turret stop)

Saw blade diameter 550 mm

Spindle speed 2,250 r.p.m."
SELLER
Contact person: Herr Rudi Halfmann
Kirk Sandall Ind Est, Sandall Carr Road 2
DN3 1QL Doncaster, Großbrittanien
Last online: Last week
Registered since: 2010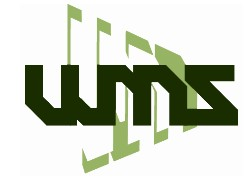 Window Machinery Search, founded in 2003, a family run company buying and selling window machinery on a global scale.

We have supplied machines from our UK base to companies based in Austrailia, The Bahamas, Ecuador, Poland, Germany, France and many other countries.

We have many more machines on our main website, please contact us for more machines not listed here.
TELEPHONE & FAX
Telephone: +447973890897
Fax: +448704605988
These listings may also fit your interest.