nenok GmbH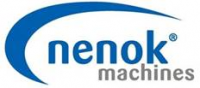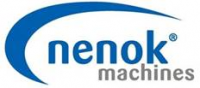 nenok GmbH from Köln:
Mehr als 20 Jahre Erfahrung mit Maschinen, Service, Werkzeugen und Zubehör im Stahlbau und Metallbau
Gebrauchtmaschinenhandel, Werkzeughandel, Service, Ersatzteile, Maschinenüberholung, Maschinenverlagerung

Der Name Nenok steht für jahrzehntelange Erfahrung mit Maschinen und Anlagen, die im Stahlbau und Metallbau eingesetzt werden. In diesem Branchenumfeld sind wir ein führender Anbieter von qualitativ hochwertigen Gebrauchtmaschinen. Unser Maßstab ist die Zufriedenheit unserer Kunden. Technisches Know-how und höchste Zuverlässigkeit bilden die Grundlage für die erfolgreiche Instandhaltung von Maschinen und Anlagen. Selbstverständlich werden auch kundenspezifische Modernisierungen -sei es elektrisch, hydraulisch oder mechanisch - von unseren spezialisierten Technikern professionell und termingerecht durchgeführt.

Für die optimale Wartung aller Maschinen und Anlagen im Stahlbau und Metallbau ist ein gut sortiertes Ersatzteillager eine wichtige Voraussetzung. Dieser Vorteil kommt unseren Kunden zugute, wenn das nenok Serviceteam Maschinen und Anlagen demontiert, reinigt, überholt und nach einer Reparatur wieder in Betrieb nimmt.

Nenok bietet seinen nationalen und internationalen Kunden ein seit vielen Jahren und zahlreichen Projekten erprobtes Dienstleistungspaket. Damit sorgt Nenok für die Werterhaltung, die Wirtschaftlichkeit und vor allem die Verfügbarkeit Ihrer Maschinen und Anlagen. Durch den flexiblen Einsatz unserer Serviceteams leisten wir einen wichtigen Beitrag zur Sicherung Ihrer Produktion.
Mr Jürgen Hönsch
Wipperfürther Straße 29-31
51103 Köln
Germany
---
Discover more used machines
This dealer has been successfully verified and was awarded the Machineseeker Trust Seal.
Current classifieds & top offers:
Send inquiry to nenok GmbH:
Used machines in the categories of:
More classifieds & machinery offers:
---
---
---
---
---
---
---
---
---
---
---
---
---
---
---
---
---
---
---
---
---