Blue Diamond Machine Tools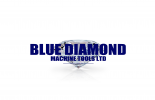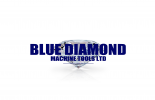 Blue Diamond Machine Tools from Shildon:
Blue Diamond Machine Tools Ltd specialises in the sale of quality machine tools, both manual and C.N.C

Established for over 40 years and based in the North East of England, we offer used, refurbished and retro-fitted machinery. We also provide a rebuilding and refurbishment service to any make or type of machine tool, including special purpose machines. These can be manual or CNC machines.
Mr Andrew Burn
Unit 6B
dl41hg Shildon
Great Britain
---
further legal information
Discover more used machines
This dealer has been successfully verified and was awarded the Machineseeker Trust Seal.
Current classifieds & top offers:
Send inquiry to Blue Diamond Machine Tools:
More classifieds & machinery offers:
---
---
---
---
---
---
---
---
---
---
---
---
---
---
---
---
---
---
---