Dynamic Power Laser GmbH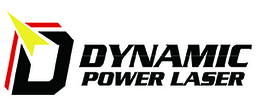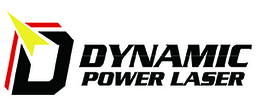 Dynamic Power Laser GmbH from Leipzig:
Dynamic Power Laser GmbH
Lasermaschinen Lieferant in D,A,CZ,SK,CH,F,B,NL,DK,H
Produkte:
2D + 3D - Faser Laser-Flachbett Schneidemaschine,
2D + 3D - Rohr-und Profil Laser Schneidmaschinen, manual und autom. Be-und Entladung.
Handgeführte Laserschweißmaschinen 2000W + 3000W
Laser-Markier-Maschine,
3D-Roboter Schneid und Schweißsysteme. Sonderlösungen nach Kundenwunsch
Anwendungen : Rohr, Profil-und Blechbearbeitung, Metallverarbeitung, Werbung, Küchenutensilien, Automobil-, Lampen und Laternen, Sägen Klinge, elektrischen Schaltanlagen, Metall-Handwerk, Textilmaschinen, Lebensmittel-Maschinen, Gläser Herstellung, Luft-und Raumfahrt, Medizintechnik, Messgeräte und fertigen usw. ... Besonders in Blech verarbeitende Industrie ist die traditionelle Verarbeitung Methode.
Mr Waldemar Schröder
Beuchaer Str. 2
04318 Leipzig
Germany
Sachsen
---
further legal information
Verantwortlich
Dynamic Power Laser GmbH
Waldemar Schröder
Beuchaer Str 2
04318 Leipzig

Vertreten durch: Waldemar Schröder


Registereintrag
Eintragung im Handelsregister
Registergericht: Amtsgericht Stendal
Registernummer: HRB 23118

Umsatzsteuer-Identifikationsnummer:
116/105/10630

Wirtschafts-Identifikationsnummer:
DE 306873910
Discover more used machines
This dealer has been successfully verified and was awarded the Machineseeker Trust Seal.
Current classifieds & top offers:
Send inquiry to Dynamic Power Laser GmbH:
Used machines in the categories of:
More classifieds & machinery offers:
---
---
---
---
---
---
---
---
---
---
---
---
---
---
---
---
---
---
---
---
---
---
---
---
---