Chicagowood AB Ltd.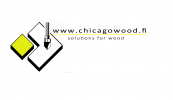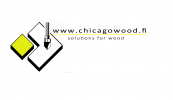 Chicagowood AB Ltd. from Övermalax:
Chicagowood Malax befindet sich an der Küste Finnlands, 500km nördlich von Helsinki. Wir sind auf den Handel mit Gebraucht und Neumaschinen spezialisiert. Durch unsere direkten Kontakte im Zentrum der Holzindustrie
können wir auf vielfältige Erfahrungen aufbauen. Eine Auswahl von guten Gebrauchten zu Top Konditionen befindet sich ständig am Lager.

Germany: + 49 17664829992
Finland: +358 44 3654070
Mr Justus Jahn
Paxalvägen 39
66140 Övermalax
Finland
Finnland
---
further legal information
Chicagowood Malax
Justus Jahn
Paxalvägen 39
FIN-66140 Övermalax
Suomi Finnland
Discover more used machines
This dealer has been successfully verified and was awarded the Machineseeker Trust Seal.
Current classifieds & top offers:
Send inquiry to Chicagowood AB Ltd.:
More classifieds & machinery offers: